Guide to Investing in Japanese Mutual Funds
Why you should consider including Japanese mutual funds in your portfolio, how to choose the right Japanese mutual funds, and the current outlook for Japanese market.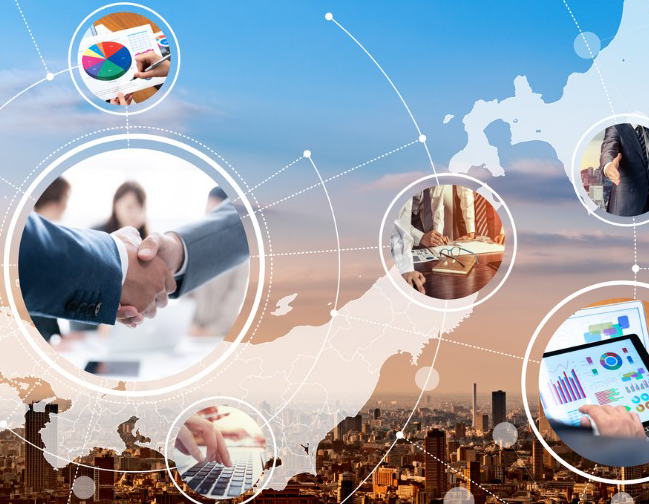 A strong case for investing in Japanese funds can be made based on several different factors including the growth of earnings and return on equity, compelling valuations, and a stable political environment. These and other factors make these funds an attractive long-term investment opportunity.
Explore Our Guide to Investing in Japanese Mutual Funds:
Why Include Japanese Mutual Funds In Your Portfolio?
Here are the primary factors favoring investment in Japanese mutual funds:
Strong growth trajectory: Japan still has tremendous growth potential, especially compared to other developed nations, such as the U.S., where growth in this market cycle may have peaked.
Rising profitability: Japanese corporations are catching up with their Western counterparts in profitability, with their return on equity (ROE) rising due to innovation, cost-cutting, and growing export sales.
Low valuations: Japanese equities are trading at lower P/E multiples than historical averages and at a discount to other developed equity markets around the world.
Improved corporate governance: A keen focus on shareholder returns and stronger internal controls has resulted in higher shareholder dividend payouts, stock buybacks, and higher corporate profit margins.
Stable, pro-growth political environment: Japan has enjoyed a stable political environment, which makes it likely that the current pro-growth policies will remain in place over the coming years.
Demographics-driven innovation: An aging population and low birth rates have spurred innovation in industries such as healthcare, robotics, and AI.
For a deeper look at these and other trends, see our guide to Investing in Japan.
---
How to Choose Japanese Mutual Funds
There are two main things you should consider in the process of choosing the right Japanese mutual funds: whether the fund is managed passively or actively and whether the fund is managed in-country or offshore.
Passive vs Active Management
Your first decision is whether to purchase passively or actively managed mutual funds. Passive (or index) funds do offer some advantages, such as lower cost. But when investing in businesses located in Japan, it's smart to choose actively managed funds. Active managers perform in-depth, company-specific research to build a concentrated portfolio of Japanese companies they believe can outperform a benchmark and that can weather volatility and turbulent markets.
Active Japanese mutual fund managers can look "under the hood" to find and focus on high-growth companies. Major Japanese market indices, such as the Tokyo Price Index (TOPIX), is dominated by mature, old-school companies with limited growth potential - traditional manufacturers, financials, and telcos.
Asia-based or U.S.-Based Management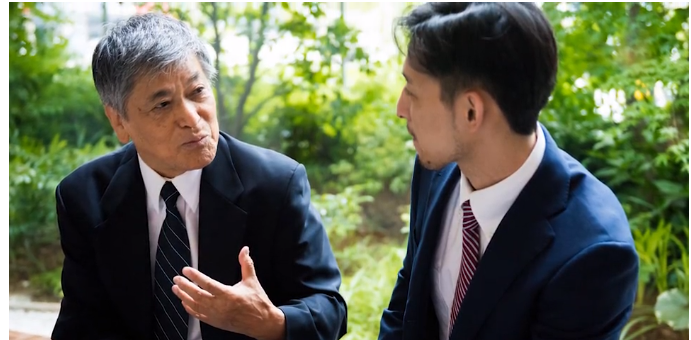 The fact is, Japan remains a mystery for many U.S. investors due to cultural, language, and other barriers. This makes "feet-on-the-street" research critical to uncovering the best and most timely investment opportunities for Japanese mutual funds. Fund managers and their research teams located in Asia can readily visit offices, plants, stores, suppliers, and customers throughout the region, which helps them uncover investment opportunities that might go undiscovered without a local presence.
---
Current Outlook for Japanese Mutual Funds
"We believe the hennessy Japan Fund is well-positioned as the portfolio is built around Japan's manufacturing excellence."

- MASA TAKEDA
The Japan Fund is invested in companies that demonstrate Japan's manufacturing excellence and high-quality craftsmanship along with asset-light technology businesses. Read our Sector Highlight: Japan's Most Durable Advantage
With many challenges facing global investors, we asked Masa Takeda, Portfolio Manager of the Hennessy Japan Fund to provide his insights. In our latest manager commentary, he shares his views on the Japanese market, how the Fund is positioned to take advantage of "growth in disguise" companies, and why investors may want to consider Japanese equities for the long term. Here are the key takeaways:
• Japan has begun to slowly reopen to overseas tourists. While the Fund has no direct exposure, we believe new holding ORIX Corp. could be an indirect beneficiary.
• Many Japanese exporters have benefited from the Yen depreciation, yet investors have not rewarded these exporters equally.
• Japanese companies look attractively priced compared to U.S. companies, with the Tokyo Stock Price Index trading at 12.2x 2022 estimated earnings as of September 6, 2022, compared to 17.3x for the S&P 500® Index.
• We believe new holding Tokio Marine, Japan's largest general insurance group, is an example of a "growth in disguise" company that has compelling growth prospects but the stock is valued at what we believe to be a low price to earnings multiple.
• Despite macro challenges, we believe it's important to focus on individual market-leading companies that are well run and globally competitive.
Read our latest portfolio manager commentary Investing in "Growth in Disguise" Japanese Companies.
Masakazu Takeda, CFA, CMA
Portfolio Manager
Yu Shimizu, CMA
Portfolio Manager
---
Actively Managed Japanese Mutual Funds
We encourage investors to compare all available funds to find the best Japanese mutual funds that match their investment objectives. Hennessy Funds offers two funds, both highly rated by Morningstar: the Hennessy Japan Fund and Hennessy Japan Small Cap Fund. To view the Morningstar ratings, please click here.
We believe Japan's growth story is just starting to unfold and we believe that active management with a local presence in Asia provides an important advantage for investors interested in Japan. Both of the Hennessy Japan funds offer the opportunity to invest in the potential rebound of the Japanese economy. Here are a few highlights for both funds:
Actively managed, concentrated portfolios. Through intensive, fundamental research, the portfolio managers limit investments to their best ideas, to give the best opportunity to outperform the market over the long-term.
In-country teams. Based in Tokyo, our team has decades-long familiarity with Japan's business landscape and unique corporate culture, which allows us to analyze day-to-day research and translate insights into winning investment ideas. Managers have access to real-time information about specific companies and investment opportunities, instead of relying on second- or even third-hand research and data.
Concentrated portfolio. The portfolio managers focus on sustainable growth while limiting the downside by seeking Japanese companies with a durable competitive advantage. well-capitalized balance sheets and minimal debt, high ROE, strong cash flow, and an above-average earnings growth rate that is sustainable and predictable.
High-conviction strategy. Due to their deep fundamental research and experience, the Hennessy Funds portfolio managers have the confidence to adhere to their proven investment strategies, and they manage the Funds for long-term results.
Frequently Asked Questions - Japanese Mutual Funds
Are Japanese mutual funds a good investment?
A strong case for investing in Japanese funds can be made based on several different factors including earnings and ROE growth, reasonable valuations, and a stable political environment. These and other factors make them an attractive long-term investment opportunity.
How do I pick Japanese mutual funds?
When investing in businesses located in Japan, it's usually smart to choose active rather than passive mutual funds. Active fund managers with feet on the street perform in-depth, company-specific research to build a concentrated portfolio of high-quality Japanese companies.
How much of my portfolio should I allocate to Japan?
U.S. investors tend to have a home-country bias. So, despite having the third-largest economy in the world and comprising approximately 6% of global GDP, coupled with a strong growth trajectory, Japan is often under-allocated in U.S. investor portfolios. When developing your optimal portfolio allocation strategy, consider not only Japan's growth potential but also its relative position in the global economy.
Can U.S. investors purchase Japanese mutual funds?
Yes. Residents of the U.S. can invest in Japan by purchasing shares in Japanese mutual funds. The Hennessy Funds are specifically designed to allow U.S. investors to easily invest in the Japanese market.
Are Japanese equities currently undervalued?
Japanese large-cap- and small-cap equities are both currently undervalued as represented by the Tokyo Price Index (TOPIX). This makes Japanese funds compelling from a valuation standpoint.